Autoren-Archiv:

Eggs Laid By Tigers on the road #1 Berlin, sept. 21st


VIDEO You Shall Not Despair (Dylan Thomas)





Die Aufnahmen für das neue Supersilent-Album wurden im Emanuel Vigeland Mausoleum in Oslo gemacht. Es ist ein besonderer Raum mit einem natürlichen Hall zwischen 12 und 19 Sekunden. Hier wurden eine ganze Reihe von Aufnahmen gemacht, u.a. für das letzte Solo-Album von Stian Westerhus, The Matriarch …, und kürzlich noch für ein Solo-Album des Akkordeonisten Frode Haltli, das demnächst erscheint.








In meiner zweiteiligen Vigeland-Radioserie sind Aufnahmen der norwegischen Gruppen Huntsville und Spunk sowie Teile aus dem Solo-Album von Stian Westerhus ON DEMAND verfügbar (zu mehr als 90% Musik).



RADIO ON DEMAND Vigeland-Serie 1 – Spunk, Stian Westerhus

RADIO ON DEMAND Vigeland-Serie 2 – Huntsville, Stian Westerhus

VIDEO






EGGS LAID BY TIGERS TOUR EGGS LAID BY TIGERS


September 24, 2014 Aaltra Chemnitz, Germany
September 25, 2014 Noch Besser Leben Leipzig, Germany
September 26, 2014 Kassette Düsseldorf, Germany
September 27, 2014 Cafe Limba Villingen Schwenningen, Germany
October 25, 26 DO NOT GO GENTLE FESTIVAL Swansea Wales








VIDEO Do not gentle ….

Herr Wundersam wunderte sich so sehr, dass ihm die Schüssel mit Salat aus der Hand glitt. Er konnte sie nicht aufheben, denn er wunderte sich nun ausgiebig über das Zerschellte.
"The winds of grace are always blowing, so we must set our sails high" (Charles Lloyd)
Seducing the seducer – a conversational navaid to Bangsonics
Punkt Seminar [cues/keywords] Jan Bang
ELECTRICITY
this magical, singing machine … sirene
OPENNESS – COMMON CORE – INVITATION/TRUST
BEING IN THE MOMENT – KNOWING IT'S THERE
go the flow
fly and freeze, getting tranced
fishing in the dark
mixing fright remixed
GOING TO GRAB & GONE
the unkown ungraspable making it happen
LIQUIDNESS – RADIATION
SHIFTING FOCUS/TWILIGHT ZONES
inside/outside
danger areas
here & now – long ago
FITS, NATURAL ORDER OF SOUNDS
(IN)DETERMINACY
emanating, paving paths for germination
ETHER, RAUNEN
this magical, singing machine … sirene
strings' appeal
PASSAGES
why not just sit on a rock, bang with a piece of wood and sing along with the wind …
Review Narrative From The Subtropics
A few quotes from my review on AAJ. The album has just been released officially in Germany! A bit later than in Norway.

"His approach has increased the liquidity and permeability of sounds, as well as the (in)determinacy and (in)definiteness of musical form. Bang is one of those rare electronic musicians who does not use a laptop onstage, but—without staring at a screen—creates live brilliant new music just with the button-box of an Akai sampler and a simple dictaphone."


"Bang is a master of assembling and synthesizing harmonic musical wholes from music fragments, plops, bleeps, crackling, creaks, rustle and sough. He sculpts creations of high melodic content that radiate through several layers. The sounds on Narrative seem to well up from the realms of the subconscious, carried by this twilight zone. It's a world of sound that resembles the experience of (fever) dreams and in certain forms of cinema, in which laws of time and space seem to be shifting or are lifted. It's a remote world of sound coming pretty close with its flurries of mild horror, equally brilliant sunrises and glowing utopian flashes."


"There is an undeniable Wahlverwandtschaft, an affinity between the ambient nature of this ancient song and Bang's music, and one reason that Tormis and Sega Choir Noorus, also from Estonia, were guests at the 2010 Punkt Festival. Bang used "Singer's Childhood" recently, with surprising results, in the encore of his duo concert with Jason Moran at the 2013 Molde Jazz Festival."


"The essence is that these traces in their sound arise from the fog of the past, from the subconscious and fade as remote voices, voices from a distant past (there is a certain resemblance to the approach of Ukrainian composer Valentin Silvestrov). No imitation, no quote, no mix but a matter of deeper connecting."

"To avoid turning into ghost-music, the way of transporting, and the quality of the ether, are essential. Both are of impressive character and exceptional quality."


And here is the link to the first review of Erik Honoré's brandnew album HELIOGRAPHS, released september 5 with a release concert during the Punkt Festival 2014.



Ausritt


AUDIO


zu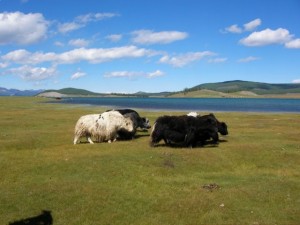 Jean-Jacques Avenel, a bassist with a big big 'B' has gone. He's in the heart of many, he will be sorely missed. I was lucky to see him live a couple of times. And was impressed
deeply, longstanding. He was the bassist of group of Steve Lacy. That's where I saw him first. And later with Benoît Delbecq. He had it all in a special way, rhythm, melody, tone,
earthy power. And, he was a great kora player with a deep knowledge of West African music.








Jean-Jacques Avenel – Waraba (2004)

The encounter of the famous French string bass player Jean-Jacques Avenel with Lansiné Kouyaté, Yakouba Sissokho (kora) and Moriba Koïta (ngoni), encouraged him to found the group "Waraba" (lion). The flutist Michel Édelin also joined the group. Published in 2004, Waraba valorizes the complementary features of strings, balafon and flute music, building a harmonious and peaceful universe
I am just listening to THE SIXTH JUMP, a trio of Benoît Delbecq, Avenel and the Congolesian drummer Emile Biayenda. Very deep vibe and high resonance. Moving music. Ghostly beautiful. Released on Canadian Songlines Label.








VIDEO Studio recording La Muse en Circuit 7 and 8 July 2008

VIDEO JJ Avenel solo Jazzdor 2011